by Amanda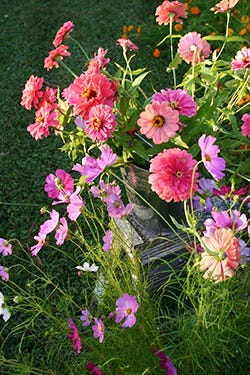 American Meadows is proud to be a sponsor of the 11th Annual Great Gardens and Landscaping Symposium. If you're in the Northeast, come for a weekend of gardening lectures, classes and to talk with hundreds of other gardeners growing near you!
The Garden Symposium takes place on April 4th and 5th in Manchester, Vermont. Learn more information and register here. Whether you are a hobbyist or landscape professional, the Symposium is sure to spark your interest, featuring top quality curriculum, handouts, and interaction time with well-known speakers.
Classes and presentations include "The Layered Garden: Design Lessons for Year Round Beauty," Celebrity Pots," "Fun with Color: Variegated Foliage in the Garden," "Flashy New or Underused Perennials for 2014" and much more.
We hope to see all of you local Northeastern gardeners at the Symposium this April. Happy Gardening!
(To learn more information, please visit the website here)